SDS PLUS DRILL & CHISEL SET 13PCE
Brand:
TORK CRAFT
Product Code:
TCYC01301
Barcode:
6009515814083
Availability:
148
Recommended Price: R777.98
Excluding VAT: R676.50
SDS Plus Drill & Chisel Set - 13 Piece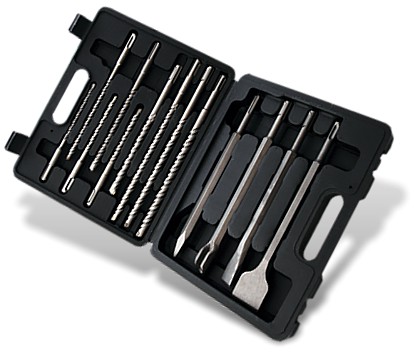 A convenient drill bit and chisel set for first-time rotary hammer users.
It comprises of a good range that will fulfil most tasks.
This kit will be a great companion for your SDS Plus rotary hammer drill.
9 Drill bits and 4 Chisels convieniently stored in a plastic carry case.
Tip:
When drilling with a rotary hammer, it will drill faster if you do not put pressure on it! Allow the drill to do the work.
Remove plaster with a SDS Plus chisel