WORK BENCH TWO-IN-ONE WORK STATION & STANDING PLATFORM
Brand:
TORK CRAFT
Product Code:
TCWS001
Availability:
4
Recommended Price: R2,507.43
Excluding VAT: R2,199.50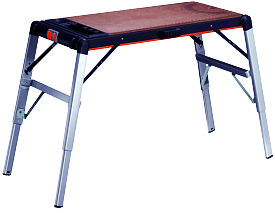 Collapsible work bench able to convert into a platform.
Application:
Every handyman needs a workbench. This workbench is collapsible and easy to transport. It also doubles up for being a platform to stand on when working in hard to reach areas.