TOOL BACKPACK BLACK WITH RUBBER BASE 65 X 20 X 40CM TORK CRAFT
Brand:
TORK CRAFT
Product Code:
TC991088
Availability:
282
Recommended Price: R1,148.85
Excluding VAT: R999.00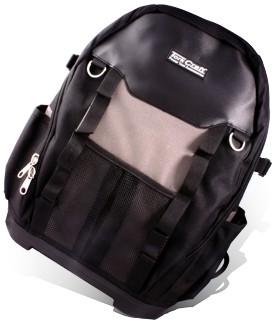 Colour: Black
The backpack is an ideal travel companion to store everyday essentials.
Features:
Lightweight, urban style look.
Rigid waterproof base.
Shoulder straps.
Handle on top.
Tork Craft™ company logo.