Vermont Sales, Southern Africa's #1 Power Tool Accessory Supplier, has delivered exceptional service to the trade for the last 36 years. In doing so, it has developed the top brands like Tork Craft, Alpen, Pro-Tech, GAV, Kreg, Festool and others. Powered by Service, focus has always been placed on brands in order to develop each individually with its own identity and market position. As a result consumers interact with each product without the emphasis on the company housing these wonderful brands.

However, Vermont Sales itself is now known as the foremost brand promoter in the trade. Many international manufacturers and companies wanting to enter the South African market have knocked on their door, as Vermont Sales have proven success over the years in competently representing these ranges.

The ethics of integrity and straight dealing have led to respect in the market place. Vermont Sales has endeavoured to offer quality and value in all products retailers' stock and to continuously upgrade, improve and innovate the ever growing range of international brands. Very often being the first to introduce new product to the trade, there have been many imitators following in their footsteps.
History
Roland Hunt, having worked in the tool and automotive industry, was offered a range of American power tool accessories to distribute in 1985, and persuaded his wife, Mindi, to undertake selling them into the very under catered hardware trade. It was very soon necessary to add to both the range and the sales team, with steady growth taking place. After several years both Hunt children, Ryan and Angela, joined the team as salesman and administrator respectively, entrenching the family values within Vermont Sales but at the same time giving a more corporate approach to the business.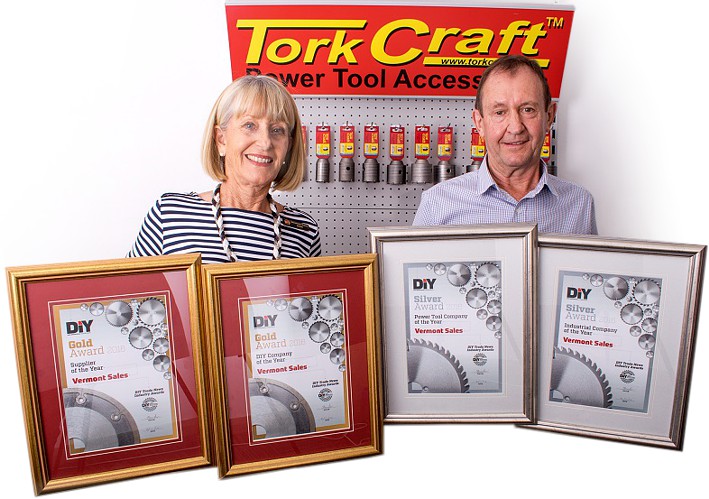 During the years of continued growth Vermont Sales had to keep finding bigger and better premises - 7 moves have taken place, first from Pretoria to Midrand and with the latest of these to the new, purpose built premises in Corporate Park South.

Vermont Sales has had the fantastic opportunity of offering their staff secure employment. The very first employees have now gone into well- earned retirement, others have been with the company for over 20 years. Many sales people started on the picking floor, or as merchandisers and telesales operators, receptionists have gone into administration and HR positions with great success. The original staff of 5 has grown to over 220. All staff are encouraged to improve and upskill themselves with the bursaries offered by the company. Vermont Sales has the best staff in the business!
Skills and Product Training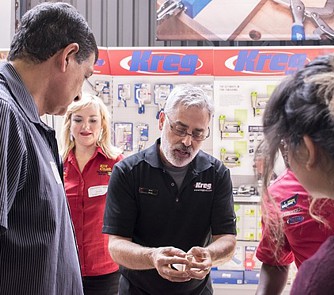 Respect, in equal measure, for Vermont Sales' staff, its Brands and its Customers is the most important factor in the whole business.

Heavy emphasis as always been on the training of the use of all tools and product sold, of both our own staff and to assisting resellers to grow their own businesses by stocking and understanding the product on their shelves. A regular schedule is in place for training of retailers' staff in product knowledge, merchandising and sales skills. Courses are conducted by our certified, in house trainers, who also travel the country when necessary.
Professional demonstrations of the tools and products of each brand are conducted regularly to educate consumers and end users in best practice. Demonstrations are conducted on a regular basis at retail stores and end users. Huge support is offered by the international suppliers in this regards - with training taking place at their own overseas factories and offices and personnel being sent to South Africa to upskill the Vermont Sales teams on a regular basis. This allows Vermont Sales to offer unparalleled support to the customer.
Vision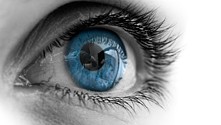 The future of Vermont Sales is grounded in the foundation laid. Vermont Sales will continue to offer product ranges that provide effective solutions to the trade and trusted brands which bring above-average value and return. This coupled with the goal of having continued growth into African countries and providing continued opportunities for secure employment for all of our valued employees.