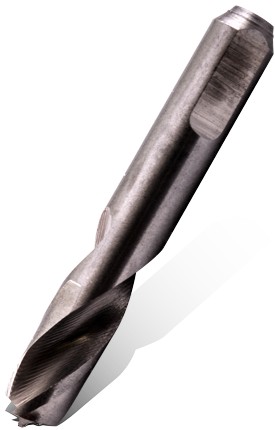 Diameter: Ø6.0mm
Overall length: 40mm
Type: Flat shank spot weld drill bit
Application:
Spot weld drills bits are the cleanest way to remove spot welds.
Some pneumatic tool manufacturers have a specialised spot weld drill with a C-frame anvil. The anvil has adjustable depth, so it will cut through one layer of metal and stop without cutting into the second layer.
TIP:
Drill bits last longer when a coolant/lubricant is applied. We recommend using CT-90.
consider safety for your health and the people around you

General safety suggestions:

It is advisable to always have the following items nearby and in a good condition

Eye protection – clean and scratch free
Hearing protection – quality earmuffs
Dust masks – discard old and dirty masks
Gloves – for easy handling of material and hand protection

Wear Gloves

Eye Protection

Hearing Protection

Dust Mask