T-Handle Allen keys in the set:
2.0mm
2.5mm
3.0mm
4.0mm
5.0mm
6.0mm
8.0mm
10.0mm
Application:
The Allen key is ergonomically T-shaped for added grip and comfort when turning. The handle also resists rotational distortion.

The Allen key features a ball end tip that guides the tip easier into a bolt. It also allows the Allen key to swivel when turned. This is useful when fastening bolts in awkward angles where standard Allen keys won't reach.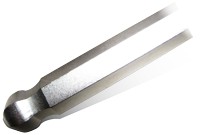 NOTE:
Allen keys are also known as hex keys.
consider safety for your health and the people around you

General safety suggestions:

It is advisable to always have the following items nearby and in a good condition

Eye protection – clean and scratch free
Hearing protection – quality earmuffs
Dust masks – discard old and dirty masks
Gloves – for easy handling of material and hand protection

Wear Gloves

Eye Protection

Hearing Protection

Dust Mask