20 Oct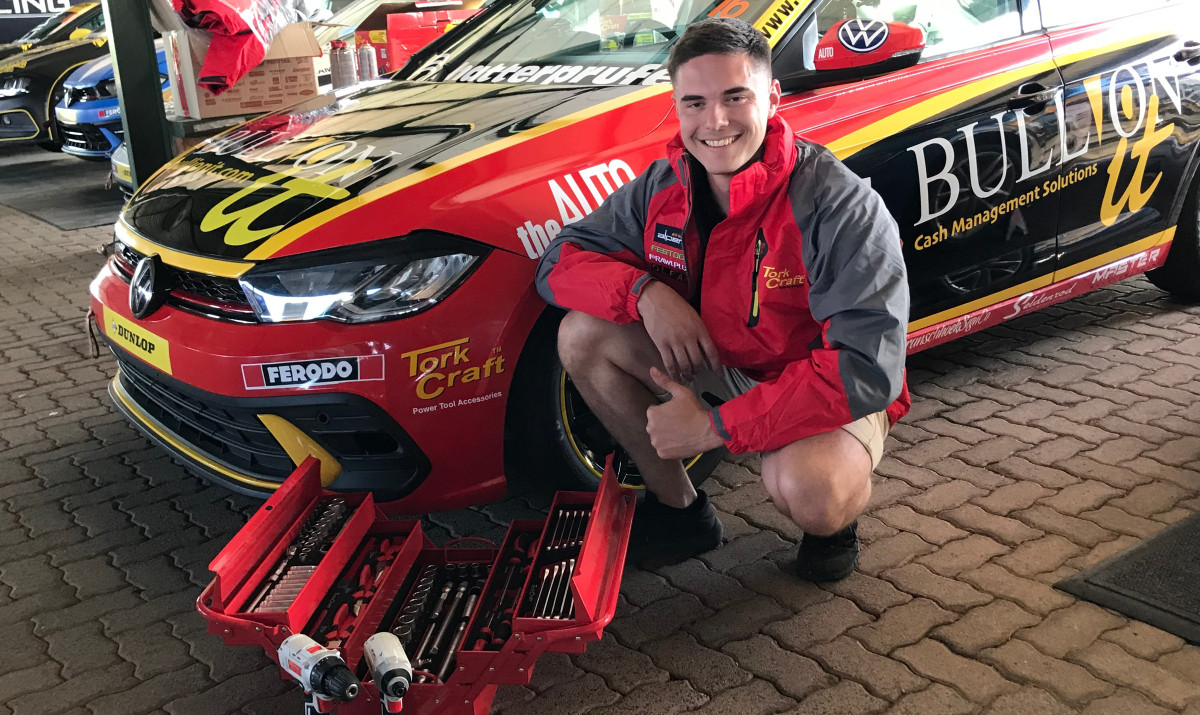 Bullion IT Racing driver Giordano Lupini's Compcare Polo Cup race car will benefit a little extra spring in its step from this weekend's Red Star races on. Lupini has joined forces with South Africa's favourite power tool accessories brand Tork Craft, which has equipped his Cape Town team with a comprehensive tool kit and accessories to suit some special trackside needs.
"Most of our old tools are 30 years or more years old from my dad's racing days," Giordano explained, he told me that a good few of those came from when my grandfather raced, and I have it on good authority that some spanners and wrenches even come from my great grandfather's racing garage from the 1950s! "So, we really had to retire that big old box of tools and we will keep it safe at home.
"We also have some rather particular needs for our racing tool kit, as we mostly ship my Bullion IT Polo Cup around the country on a transporter and we are constrained by space and weight. "So, we needed a small and light tools solution and when we approached Tork Craft, there were a few great solutions we could choose from in their vast catalogue of equipment."
"We discussed our needs with Tork Craft's Ryan Hunt, and they decided to come aboard.
We now have a brilliant, small but full and effective race tool kit and we look forward to a few other great solutions for or travelling racing needs. "We are stunned by our Tork Craft tools' quality and feel at first sight and look forward to using and working with our new equipment on our race cars for many years to come. "Special thanks to Ryan and the Tork Craft team for this great opportunity!
"When Giordano approached us with his story, we liked it and decided to get involved through Tork Craft," Ryan Hunt, Director, Vermont Sales confirmed. "Our involvement with Giordano and his Bullion IT team also opens our exposure through motorsport to car racing for the first time alongside our involvements in motocross and cross-country motorcycling. "We look forward to a new adventure with Giordano and Bullion IT in Compcare Polo Cup. The team offer a full pre and post-reporting and photographic service which is a huge bonus," said Hunt.
Top tool brand Tork Craft is Southern Africa's leading power tool accessory supplier for the last 36 years, Vermont Sales leading product alongside Alpen, Pro-Tech, GAV, Kreg, Festool, WORX, Fixman, CAT and many other international brands. Go to www.torkcraft.com to view Tork Craft's extensive and ever-expanding range of tried, tested and proven tools and accessories covering every tool type and all trade and industry needs.